Do you and your dog want to be Toss and Fetch Rockstars?
What's holding you back? Is it your throwing ability? Your lack of a strategy? Or maybe you're just not sure what you need to work on.
Is it your dog? Do they not have a fast retrieve to bring the disc back to you? Or do you guys not have a great handoff?
The good news is - This course will solve all these problems and more!
In the Throwing mechanics section you'll improve all aspects of your throw, we go over everything from getting the right grip on the disc, to your stance and footwork, and how to put extra snap and spin on the disc.
I'll teach you the SST, or Short Strategy Throw, which is essential for scoring well in Toss and Fetch.
I'll show you how to throw more accurately and get the distance you want.
There is a complete section called Troubleshooting Your Throw where I help you fix common mistakes that might be holding your throwing back.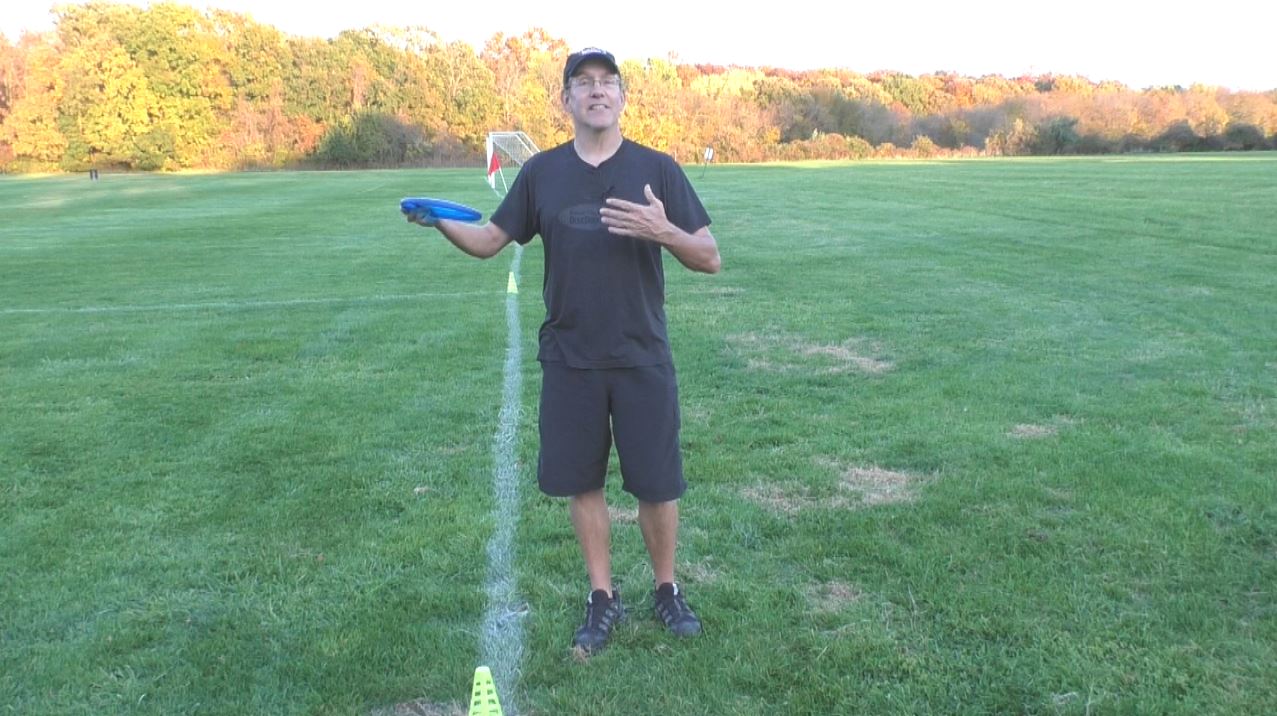 Toss and Fetch is a team sport, so we also need to make sure our dog is improving.

I am so excited that my good friend and multiple time World Champion Tracy Custer teaches the dog training module in this course!
Tracy goes over how to choose the best way to send your dog out, and gives you tips and exercises for getting your dog to track the disc and get a good bite.
You'll learn how to get a faster retrieve and get your dog to run back faster with the disc!
She also shares her training method for getting a great handoff from your dog, which is really important if you want to be a good team.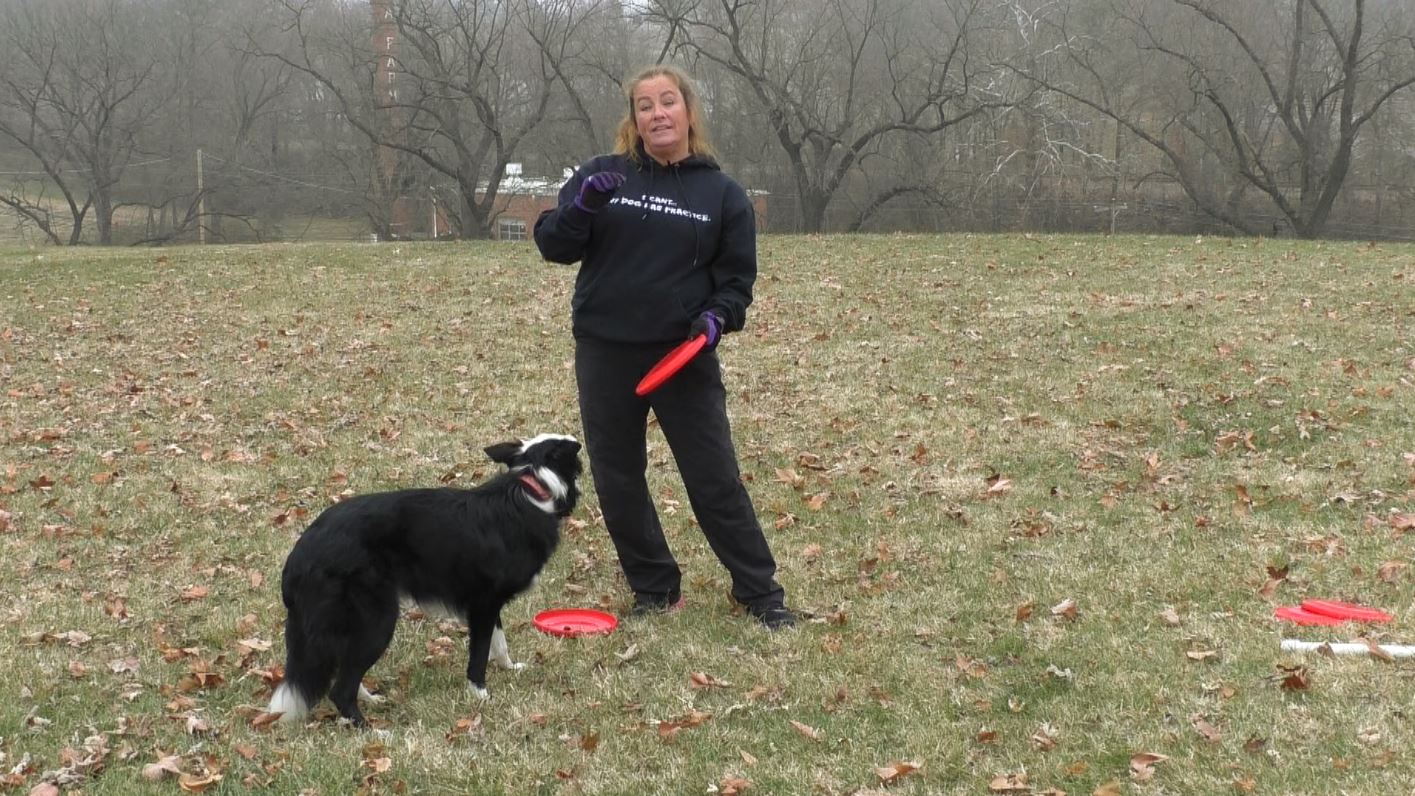 For less than the cost of a one time seminar, or a one hour lesson from an instructor - This course is packed with valuable lessons and all the content you need to improve your game.
8 modules

Over 3 hours of video instruction

35 different video lessons

Graphics and charts

Full video animations


75 pages of pdfs

of everything covered

Each Module has a Homework Action items checklist

Unlimited lifetime Access to all course materials

Bonus audio files

Bonus Tips from World Champs
If you've been playing for awhile but your throws haven't really gotten better and you're stuck in a rut - and your scoring hasn't improved enough for you to compete with the better teams… this course is for you.
Or, if you're just starting out and want to build a solid foundation - this course has what you need.
We'll go over how to select the best disc for you and your dog, choose the right color, the right weight for your throwing style, and find out what your dog can catch the best.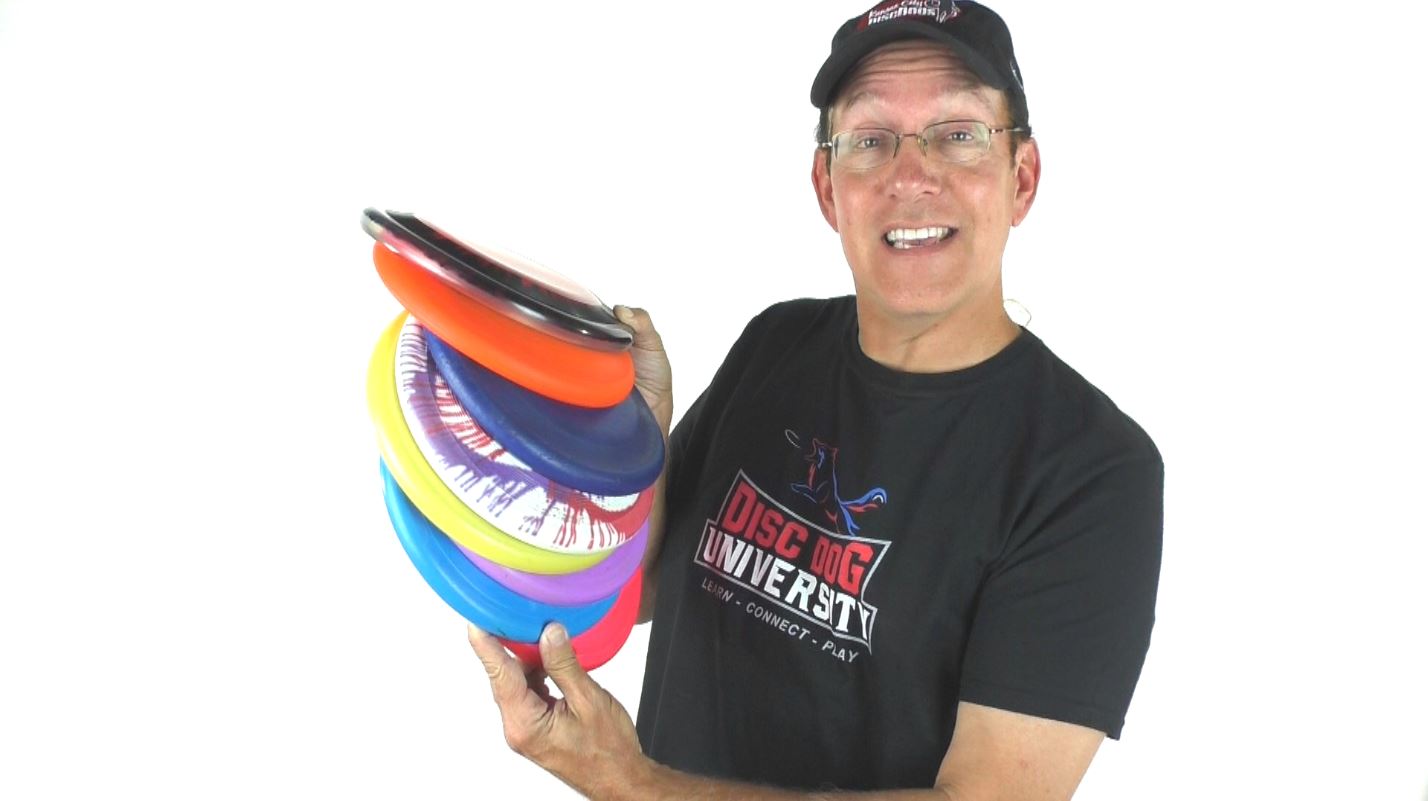 In the practice strategies module I share some of my favorite Toss and Fetch exercises including The Windmaster which as the name suggests will help you throw better in the wind!
In the competition strategies module I show you how to set yourself up for success on the field by having a simple plan.
You'll learn how to get your Mental game together and develop pre-routines and verbal cues.
Do you ever get nervous when you compete?
I help you how overcome stress and nerves on the playing field!

I explain how to throw with Hyzer and anhyzer in an easy to understand way and also teach you about disc stability and how to use that to your advantage while throwing!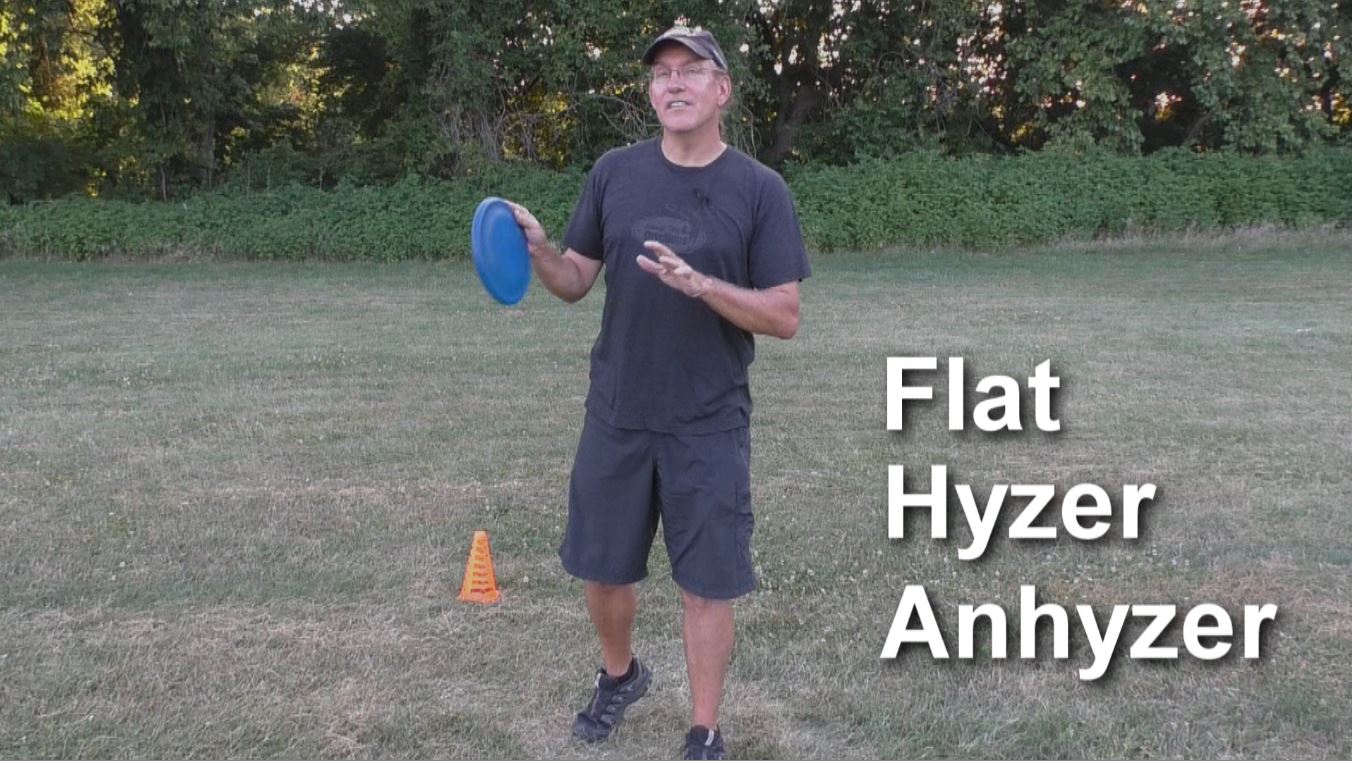 Toss and Fetch, Toss and Catch, Throw and Catch, Throw and Go, Distance and Accuracy, mini distance, even Super Pro - it's all variations of the game but can get confusing.
In this course I go over the exact field setup and complete rules for each of these. I also give you tips and strategies so you can score well in each format.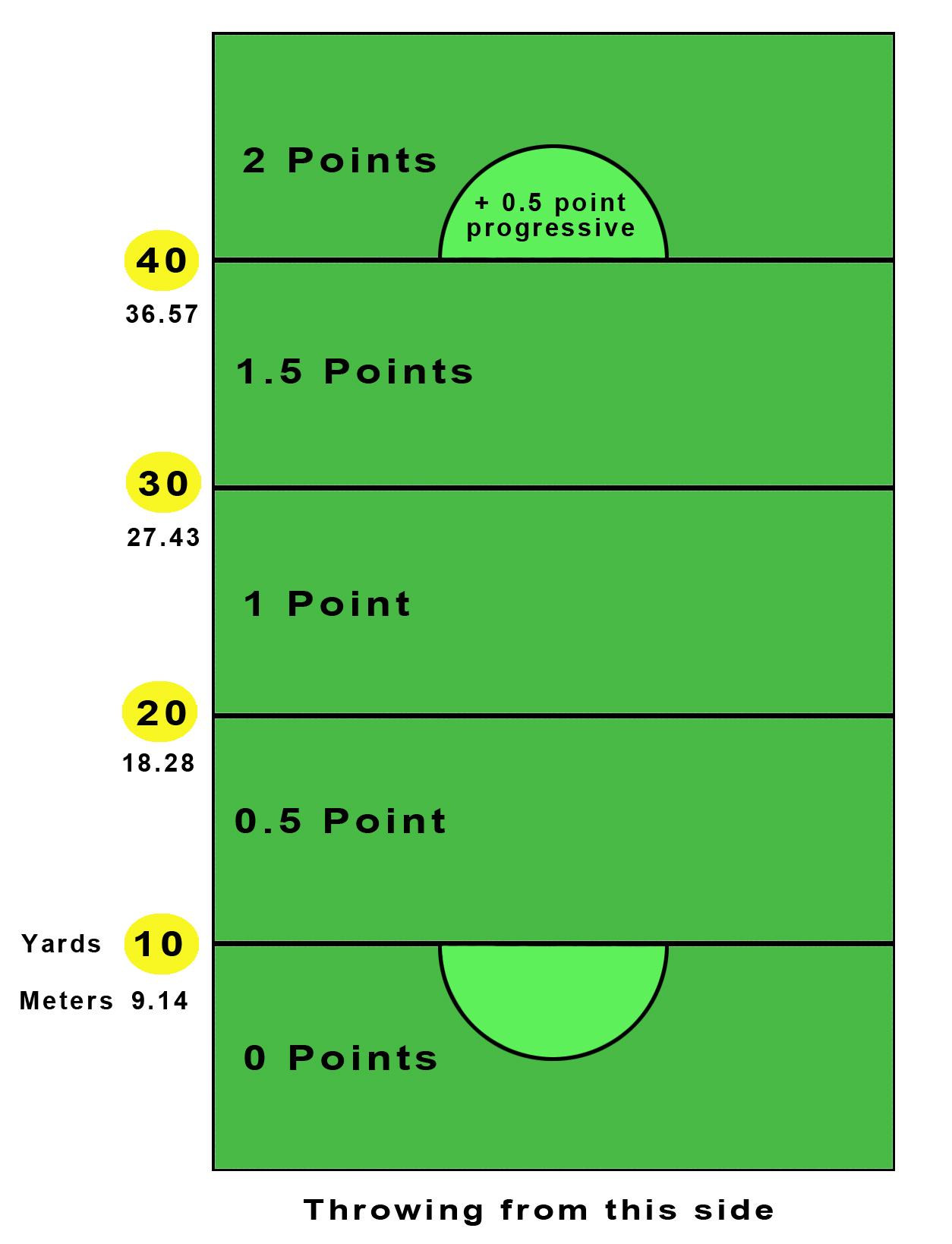 ---
This course has everything you need to get better at Toss and Fetch!
---
- BONUS MATERIAL -
For a limited time, buy the course now, and you'll get bonus materials. This includes a complete suite of Toss and Fetch auto timers that you can download. The timers for Skyhoundz, USDDN and more. AND two special timers I've created just for Toss and Fetch practice!
You'll also get a Quick Sheet that shows you all the various field layouts in one spot.
As an extra bonus, I've put together a special section where 6 different world champs: Chuck Middleton, Kirby McIlveen, Tracy Custer, Scott Jones, Mike Hanson and Mark Vitullo all share their best Toss and Fetch practice and competition strategies.
---
- Extra Added Bonus! FREE Throwing Evaluation! -
When you enroll in this course, you will be able to join the closed Facebook group "Winning Toss and Fetch", where you will be able to interact with other students who are working to get better, AND submit your own video for personal evaluation and tips! It's a private throwing lesson as a free bonus!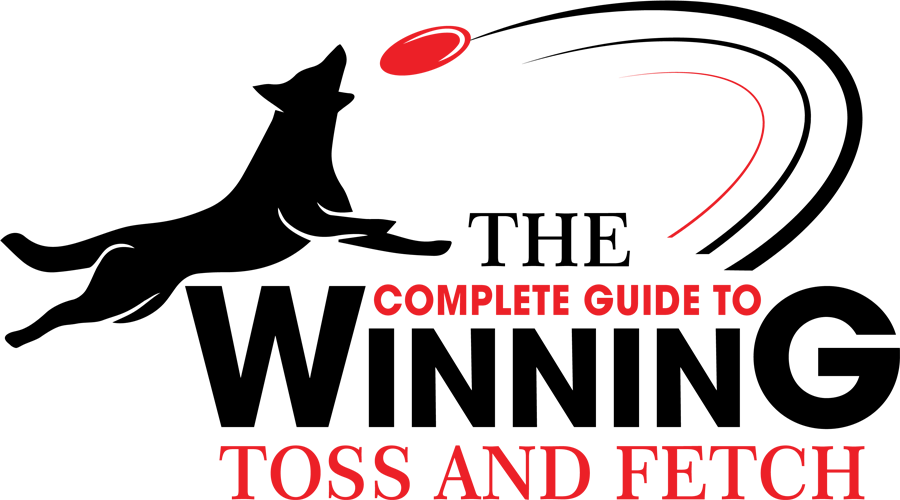 "This course is amazing!!! Super easy to use and so comprehensive!" - Mike Hanson
"I was pleasantly surprised by the amount and quality of content. Anyone looking to improve their toss and fetch game would find something beneficial within this course. I can't imagine that there is any other source available with such comprehensive content." - Pamela Carr
Your Instructor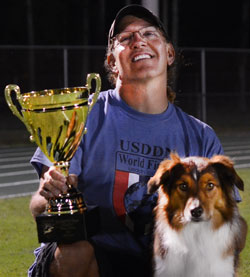 Hi, I'm Jeff Scheetz. I love teaching people how to get better at Disc Dogging almost as much as I love playing myself. (shhh.. don't tell my dogs!)
I've spent most of my life as an educator. I've taught thousands of people how to play guitar, and many more how to get better at any skill they wanted with my acclaimed SMART Practice book. I think what makes me a good teacher is that first and foremost I consider myself a lifelong student! I love to learn and figure things out and am constantly challenging myself to find ways to get better.
Although I have been fortunate enough to win many Disc Dog events with my amazing dogs, what I find super exciting is helping other people improve their skills and then seeing them connect with their dogs like I have.
My teaching philosophy is to take the complex, break it down into small parts and make it easy to understand. If you can practice these small parts you can see real improvement to the whole!
I've put all my teaching methods and knowledge to work in creating this course. I know all the lessons, tips, exercises and info presented in this course will help you achieve your goals!

Frequently Asked Questions
When does the course start and finish?
The course starts now and never ends! It is a completely self-paced online course - you decide when you start and when you finish.
How long do I have access to the course?
How does lifetime access sound? After enrolling, you have unlimited access to this course for as long as you like - across any and all devices you own.
What if I am unhappy with the course?
We would never want you to be unhappy! If you are unsatisfied with your purchase, contact us in the first 30 days and we will give you a full refund. That's the "official" refund policy, but if you go through the entire course and you do NOT improve your throwing and your scoring, send me a message and I will be happy to give you a full refund!
How do I work with the course?
This course is designed to be "played through". Most of the lessons give you action items to do, whether throwing or working with your dog. You can start this course at the beginning and go through each module in order, or you can work on what you need. Just dig in and have fun!
I have tried to get better on my own - but I still struggle! Can this course really help me?
YES! If you want to get better at Toss and Fetch, this is for you! The lessons in this course are easy to understand and practical. Because things are broken down into small, bite sized chunks, you will find yourself improving even if you have struggled in the past.